CredibleHB provides your practice the configurable and comprehensive EHR capabilities you've been dreaming of. From the first appointment through the discharge, they have a variety of software capabilities that serve and improve your approach to behavioral health throughout your entire practice.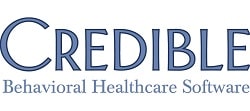 The various specifications of CredibleHB are as follows:
Assessment tools to assist you in improving the outcome of clinical decisions.

Ensure 100% HIPAA compliance with electronic billing. This is an enormous time-saver.

Create a custom dashboard, a report, or a graphical representation of information in real-time.

Set up any combination of clinical support tools that best suits your Agency and workflow.

You may focus on patient care while CredibleHB takes care of the State Reporting.

Data Analytics features an intuitive way to view, filter, and report on your most important data.

Online ordering of lab tests, the printing of orders, and receiving of results – all done electronically.

For special CCBHC criteria, special software capabilities are available.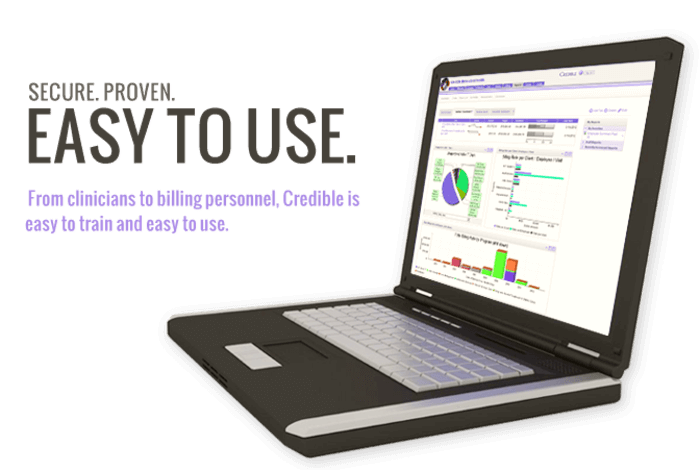 Easy, time-saving ePrescription module designed with Surescripts certification.

Monitoring medication administration with eMAR is seamless

A user-friendly way to create and manage your templates.

Our team is here to assist your business with billing configuration and maintenance.

Care and collaboration become seamless when everyone is on the same page.

Messaging services for faster, better, and more compassionate day-to-day operations.

Create customizable treatment plans and libraries.

CredibleHB is integrating solutions and care through integrated records.

A virtual model of your facility can be built in order to achieve genuine benefits.

Our real-time, web-based training (WBT) covers a wide range of topics relevant to the industry. 

Credible has enhanced tools to help healthcare providers document, track, and treat clients in the field. Mobile web applications allow partners to take them on the go and even to work while disconnected.